The choice of earrings should follow the face
Author:Meilanxuan
Source:fashionjewelryfactory.com
Release on :2017-12-25
We all know that earrings are very popular with female friends, not only can play a decorative effect, but also can play the role of face modification, if the right choice of earrings, make your overall shape shine, on the contrary If you do not wear their own earrings, but will enlarge some of their own small defects. So today earring manufacturer china to talk to you and how to choose their own face according to the earrings.
First, let's talk about the classification of face, face can be divided into round face, square face, oval face, rhombic face and long face. Different faces should wear different Fashion popular women earring.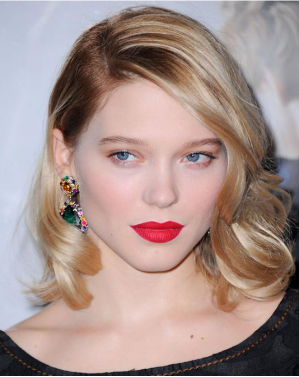 Square face
For angular square face, the choice of curved earrings more suitable. This will be with the square outline of the hard phase and vertical, longer than the lateral arc-shaped design of the long or round earrings, such as long oval, arc-shaped, new leaf, single petal-shaped can help reduce the sense of angular Earrings, can increase the length of the face, easing the angle of the face.
Round face
Round face lack of three-dimensional, looks almost the same width and length. This requires the use of other clothing or accessories to create a false appearance of the face. Pendant earrings are the first choice for women with round face, because pendant earrings will stretch your face shape. This time to choose when the earrings must choose long, skinny, please stay away from square, large round earrings, because that kind of earrings will make your face appear wider. Earrings most suitable round face of women wearing long earrings hanging down, make the face oval-shaped aesthetic effect.
Long face
Long face, the most suitable for all wearing earrings, regardless of any shape and size; the most suitable is the kind of thin long earrings, will make long face longer, if you wear the earrings must choose a large, very large and wide earrings. Long face must make up the face by widening the width of the face.
Oval face
Oval face, which is the standard face of the aesthetic mainstream in the world today, of course, the face itself has a variety of advantages, otherwise why we all like this direction cosmetic it. Just from the shape is suitable for all earrings, but pay attention to the color and style, with the sense of inconsistency caused by the sharp sense of earrings.
For more information, please click here Meilanxuan Fashion costume jewelry manufacturer.