Eastern and Western jewelry cultural differences
Author:Meilanxuan
Source:fashionjewelryfactory.com
Release on :2017-12-28
The source of jewelry
From the Stone Age, people began to have the aesthetic, wearing some animal bones as a jewelry, and slowly evolved so far, to make some ornaments to decorate them, which is the source of jewelry. Different times, different regions, will form a different culture, different cultures will affect the jewelry on the aesthetic, which is the difference between Eastern and Western jewelry reasons. Even if the Fashion jewelry wholesale should also be based on the different cultures of East and West, which make different choices above the jewelry.
Different preferences for precious stones
In the East, Chinese prefer jadeite jade, just as the Chinese are more introverted. Since ancient times, jade culture deep into people's bone marrow. Westerners more outgoing personality, preferring more flashing things, such as red sapphires.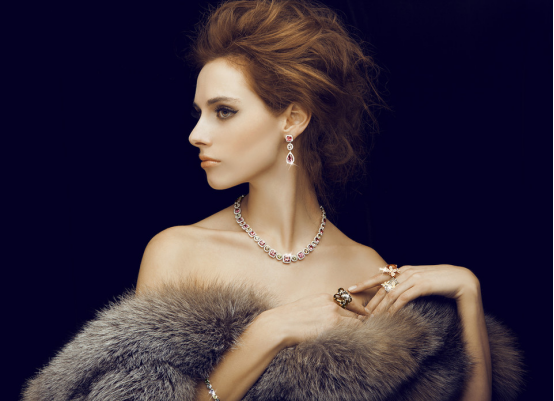 The elements used in the design are different
Oriental jewelry more often choose their own totem as a jewelry design elements, these elements are mostly dragon and phoenix. Design comes from life is higher than life, in the design, there will be a lot of oriental elements into, such as peacocks, hyacinth, auspicious clouds, with good moral meaning; Western jewelry design theme will choose elephants, lions, etc., in them In the culture, the lion is the king of beasts, representing noble and power. These themes often appear in their design work.
Gem processing technology is different
In the eastern jewelry gem cutting process, carving is a very oriental style of a jewelry craft, the use of specific characteristics of gems, the specific design and sculpture, so as to maximize the value of precious stones; Western jewelry gem cutting, mainly Faceted gem cutting, in the greatest extent possible to retain the weight of colored gemstones, gem sparkling, which is also the gem craftsman work.
For more information, please click Meilanxuan Fashion costume jewelry manufacturer.